"Each relationship nurtures a strength or weakness within you."
Mike Murdock

I thought of the name for the next few sites because throughout my personal growth recovery journey it seemed that I was unpeeling the layers within to find more things to discover and figure out within my own self. So as you go through this site - you'll find the second stage of what I found was needed for a personal growth recovery journey and as you visit the next few layer down under sites, you'll see how you are peeling back the layers of time in your own journey as well!
the homepage
addictions:
covers three pages including alcohol, drugs, smoking, gambling, sex, the Internet, prescription medications, shopping and more!
attention to attitude
extracting beliefs: where did your belief system come from?
befriending your body image
boundaries
accepting change
examining emotions: and emotional intelligence - what is that?
expectations
feelings - our messengers
humor
insight
inspiration
intentions - do they matter?
investigating intuition
what is "letting go"
suggesting learning listening skills
mingling in mindfulness
opinions - what's yours?
living in the present moment
reflection
explaining risk taking
spirituality
stress - it's truly a problem
thoughts, thought process, and thinking - 3 whole pages of information!

"Be careful what you water your dreams with. Water them with worry and fear and you will produce weeds that choke the life from your dream. Water them with optimism and solutions and you will cultivate success. Always be on the lookout for ways to turn a problem into an opportunity for success. Always be on the lookout for ways to nurture your dream."
Lao Tzu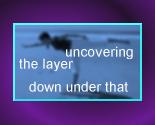 the homepage
about the layer down under experience
looking within - thoughts and feelings about whose fault things are
looking within - am i an abuser?
looking within - am i someone who abandons others?
consistency - learn about it and use it!
about suicide - it's a shame
coping mechanisms
circumstances
communication skills - 2 pages of info
personality and temperament
family dysfunction
the homepage
addictions
beliefs
intuition
resistance
change
emotions
expectations
feelings
body image
listening skills

"One of the greatest titles we can have is "old friend". We never appreciate how
important
old friends are until we are older. The problem is we need to start our old friendships when we are young.
We then have to nurture and grow those friendships over our middle age when a busy life and changing geographies can cause us to neglect those friends. Today is the day to invest in those people we hope will call us 'old friend" in the years to come."
Grant Fairley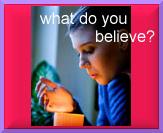 Throughout my personal growth and recovery journey I've had to become very truthful with myself concerning how my religious beliefs swayed my thinking throughout my difficult past. Defining our own personal religious beliefs, I believe, is something very important instead of just adopting the beliefs of our parents. Take a peek and see if anything touches you!
the homepage
about this site
my first religion
believing in God
Sharing your Story
recovery - does religion help in recovery?
spirituality
different religions
why is religion important to us?
domestic violence and religion
did you ever join a cult? was it spiritual abuse?
do they really care about you at church?
getting informed
practices, traditions, and service work
bible talk
youth and religion these days
ask me!

"He who nurtures benevolence for all creatures within his heart overcomes all difficulties and will be the recipient of all types of riches at every step."
Chanakya

In keeping with my original theme in anxieties 101 - I wanted to take the gender/age groups a step further with their own personal sites. Information concerning children is of the utmost importance since children don't come with how to manuals when they are born; I feel it's important to look at our own upbringings, realize the results of the parenting practices of our parents and then teach ourselves what different parenting skills are needed to raise emotionally and physically healthy kids!
the homepage
mental health issues facing children
Mental Health: In the womb and the first year of life
Mental Health: Two, Three and Four for more!
Mental Health: The Elementary School Child
Mental Health: The Chaos Begins! Almost teens!
(Teens have their own site)
Emotions and Feelings
Attachment
Temperament
Just Love 'Em - What children need
Children and Fear
Children and Anger
Children and Control
Power Struggles
How to Communicate
Limits and Boundaries
Self Esteem
Dealing with Bullies
Discipline
Character and Values
Social Skills
Children and Friendships
Children need Extended Family
Lifestyle Factors - diet, exercise, sleep, relaxation
Children and Responsibilities
School and Education
Sex Education
Spirituality
Gifted Children
Children with Special Needs
Children with Special Problems
Children and Stress
Abuse and Neglect
Dysfunctional family life
Children and Divorce
Parenting Tips
Adoption
Same Sex Parenting
Step Families
Foster Homes
No Kids, be a mentor!
When Kids Self Medicate
When a Parent Dies
When a Sibling Dies
Children and Trauma
There's more information here, some pages aren't completed, but as always - this network is a work in progress - a personal challenge that is included in my own personal growth recovery journey! I do the best I can to help as many people and address as many topics as possible!

"The very greatest things - great thoughts, discoveries, inventions - have usually been nurtured in hardship, often pondered over in sorrow, and at length established with difficulty."
Samuel Smiles

teenscene has been undergoing some changes, but pay it a visit and recommend it to a teen you know!
you've found teenscene
about
understanding
facts
anxiety disorders
panic disorders
phobias
post traumatic stress disorder
obsessive compulsive disorder
depression
how it works
her diet
his diet
her exercise
his exercise
she's sleeping
he's sleeping
her relaxation
dear kat
his down time
counseling
medications
emotions and feelings
values - what does that word mean to you
learning how to communicate
her choices
his choices
her relationships
his relationships
her creativity
his creativity
school - what's up with that?
tolerance in diversity
running away
no one cares about me!

I certainly believe that being in contact with one's spirit and nurturing one's spirit is as
important
as nurturing one's body and mind.
Laurence Fishburne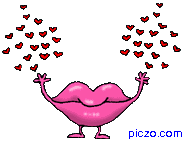 angels and princesses is the teen girls site that is breaking off from teenscene! There's just too much info for girls and guys to be included in one site and not enough space! It's still a work in progress but check it out!
welcome
homepage
why visit?
who are you?
a girlz gotta diet!
a girlz gotta workout!
beauty sleep
self pampering
her choices
her relationships
do you have an attitude?
her family life
her spirituality
her creativity
her favorite things

Looking back, I realize that nurturing curiosity and the instinct to seek solutions are perhaps the most
important
contributions education can make.
Paul Berg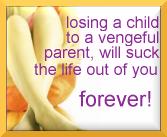 parental alienation is a trend that's fast becoming too common in divorce and custody fights. I experienced this some years back and I pray that it never happens again to anyone else. It's horrifying!
homepage
a typical divorce
parental alienation
PAS parental alienation syndrome
the part of the children
the alienator
the alienated
emotional abuse
my personal story
resources
sources

I come from a great family. I've seen family life and I know how wonderful, how nurturing, and how wonderful it can be.

Sidney Poitier

Realizing that the mind/body connection can't be ignored I figured one day that it was time to open up a site that dealt with that very connection. This site while still in the building stages - offers you - when possible - a direct connection from the emotional part of you to the physical part of you. It's connected. Get with the program and see how
important
it is to be aware of this!
the homepage
about this site
lifestyle factors and your physical health
exercise and your physical health
Blood Pressure
the heart
women and their heart
men and their heart
heart disease
treatment for heart disease and heart attack
how emotions and feelings affect physical health
diabetes
your kidneys
stroke
respiratory system
asthma
the glossary
drugs these days
cattle prodding... the tests they have to do
illnesses and the emotions and feelings they produce
the immune system
then there's cancer
men and cancer
women and cancer
cancer and your mind
cancer and your lifestyle factors
living in chronic pain
osteoporosis
arthritis
the nervous system
nerve disorders
Alzheimer's and dementia
Please be patient as these pages take time to fill up!
I was absolutely drawn to this painted picture that was painted in an art therapy program. If you are an artist or just like dabbling - I have about 30 websites within the network that need to have pictures added to them. I would like to extend an invitation to those who are able to paint, take a photo and send me a copy so I can add your artwork to the network somewhere.
If your artwork belongs in a certain category or with a certain emotion or feeling - I'd love to add it to that page! You can send me an e-mail anytime with your photos and directives. If you have a story to share about your personal growth recovery journey - I would be honored to read it and if you feel as though you can share it - I would love to add it with your artwork!
Happiness.... kathleen

"Management is about arranging and telling. Leadership is about nurturing and enhancing."
Thomas J. Peters

As you explore through the lists of emotions and feelings on the right...
Remember that when you are thinking about who you are now, check out the emotions and feelings that you may be experiencing. When you think about who you would like to become... check out the emotions and feelings you would like to experience!
by Hannah Sullivan
...I once told a group of environmental activists, "You can save a forest today, but if we don't raise children consciously, it will be cut down tomorrow." From this perspective we see that the well being of children sits at the root of every endeavour. With out happy, healthy children, we have no forest, no peace, and no world.
A powerful body of research grounded in the fields of neuroscience, psychology, biology and genetics points us towards the importance of the early years and how bonding, or the lack of it, dictates a child's sense of his relationship to the world and himself. We as parents literally have in our hands, the ability to create a violent culture or a peaceful one.
(* Ecologist and Editor of Kindred magazine, one of the world's most endorsed parenting journals, Kali Wendorf is a passionate advocate of social change; particularly as it relates to the role of parents in our society. She feels that any movement to address any of our society's woes, including climate change or environmental degradation, is pointless unless the importance of bonding between the child and parents is addressed and acknowledged in public policy: "Because sustainability begins at conception." She lives in Mullumbimby, Australia with her family.)
Kindred Magazine, Vol. 9 March, 2004
"Our Child, Not Mine Ending the parent blame-game"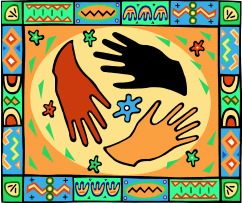 Nurturing Friendship in Marriage
Good marriages may seem rare these days, but a leading marriage expert says it's not complicated - or even necessarily difficult-to make a marriage last. Friendship, says John Gottman, is at the core of a strong marriage. Friendship between couples means they "know each other intimately" and "are well versed in each other's likes, dislikes, personality quirks, hopes and dreams," Gottman says in his book The Seven Principles for Making Marriage Work (published by Crown).
Based on twenty-five years of research, The Seven Principles also says couples in good marriages "have an abiding regard for each other," express this esteem in many ways large and small, respect each other, and enjoy one another's company. Gottman has also found that the quality of a married couple's friendship is the most important predictor of satisfaction with sex, romance, and passion.
It's Not Complicated
Gottman believes the principles that make a marriage work are "surprisingly simple." Happily married couples aren't smarter or more beautiful than others, and they don't live in castles in the clouds where there's no conflict or negative feelings.
They've simply learned to let their positive feelings about each other override their negative ones. They understand, honor, and respect each other. They know each other deeply and enjoy being together. They do little things every day to stay connected and to show each other they care. In short, they are friends.
As simple as it sounds, happy marriages are based on a foundation of friendship.
A Case Study
Take the case of Andrew, a surgeon who works long hours at the hospital and is frequently on call, and his wife, Julie, who is a school principal. Instead of letting their strenuous schedules become a relationship roadblock, Andrew and Julie have found ways to keep their friendship strong.
If she has an important meeting, he remembers to call home and see how it went. If he's working late, she brings his dinner to the hospital because she knows that he hates hospital food. When he orders pizza for the family, he includes a side of garlic bread because he knows it's Julie's favorite. Even though she prefers romantic comedies, she went to "Star Wars" with him because she knows he loves sci-fi. Even though he's not religious, he goes to church with the family because it's important to her.
Andrew and Julie are maintaining the friendship that fuels their love. Because their friendship is strong, they are more likely to have positive feelings about each other and their marriage. They are more likely to experience what Gottman calls "positive sentiment override," where their good feelings about each other are so strong that they eclipse negative ones. Besides making their marriage more fulfilling and more romantic, Andrew and Julie's focus on the positive in each other protects them when negative feelings about each other come up. It's easier for them to shrug off the small but inevitable disagreements of married life.
On the other hand, when a couple lets the friendship in their marriage decline, negative feelings can more easily cause minor issues to erupt into major, relationship-threatening conflicts. For a couple like Andrew and Julie, it will take a much more serious issue to upset their relationship.
Practical Ideas
If you want to strengthen your marriage at its core, build the friendship between you and your spouse. Practical ideas for doing this include:
Know your spouse well. How well do you know each other? To find out, take the following quiz, adapted from Gottman's book. Answer each question True or False.
I can name my partner's best friends.
I know what stresses my partner currently faces.
I know the names of those who have been irritating my partner lately.
I know some of my partner's life dreams.
I am very familiar with my partner's religious beliefs.
I can outline my partner's basic philosophy of life.
I can list the relatives my partner likes least.
I know my partner's favorite music.
I can list my partner's favorite three movies.
I know the most stressful thing that happened to my partner in childhood.
I can list my partner's major aspirations.
I know what my partner would do if he/she won a million dollars.
I can relate in detail my first impressions of my partner.
I ask my partner about his/her world periodically.
I feel my partner knows me fairly well.
If you answered "true" to more than half of the items, your friendship with your spouse is an area of strength in your marriage. You know what makes your partner tick. If you didn't do so well, plan now to get to know your spouse better and become better friends. Like all worthwhile goals, you'll need to make building the friendship in your marriage a high priority, and you'll need to plan specific ways you will act differently.
Practice "positive sentiment override." It's easy for marriage partners to become experts at identifying the negative traits of the other person and ignore or minimize the positive ones. Negative sentiment is powerful and destructive to marriage. Research shows that to build a happy marriage, couples need a ratio of at least 5 positive interactions for every negative one.
Here's a way to increase the positive interactions: First, make a list all of the things you admire and appreciate about your spouse. One husband wrote, "She helps me solve work problems." A wife wrote, "He scratches my back even when he's tired."
From this list, choose two or three qualities and rehearse them in your mind. The next time you're tempted to focus on your husband or wife's weaknesses, override the temptation by focusing on the positive qualities you chose.
Catch your spouse doing good. Notice the kind and generous things your spouse does and express gratitude for them. Some spouses leave notes in a briefcase or purse. One spouse wrote, "Thanks for listening to me gripe last night-it made all the difference in my outlook today."
Have a friendly conversation. Regularly find a quiet, uninterrupted time to talk as friends. Take turns picking topics that interest you. Consider some of the following subjects: your family of origin, personal goals or dreams or aspirations, a recent book or movie, current events such as sports or politics.
Hold a life story interview. Interview your partner about his or her life story. Good interviewers ask penetrating questions and listen intently. Try to draw out one another as you share together as friends.
Attend to the little things that show love and friendship. Regularly do things that build love and friendship, such as spending time together, giving gifts, serving one another, offering encouragement, and being affectionate.
Additional Readings:
The Seven Principles for Making Marriage Work
By John Gottman
Fighting for Your Marriage
by Howard Markman, Scott Stanley, and Susan Blumberg.
Additional Websites
Arkansas Cooperative Extension Service Website - The Marriage Garden
http://www.arfamilies.org/family_life/marriage/default.htm
source site: click here